codebase="http://active.macromedia.com/flash2/cabs/swflash.cab#version=4,0,0,0"
ID=onepiece-sj WIDTH=400 HEIGHT=533>


Graphic Credit: BuckyHermit @ duckscentral.net
PERIOD 1:
1 - 0
PERIOD 2:
3 - 0
PERIOD 3:
3 - 0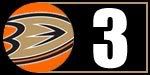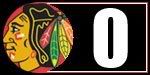 OPINION:
Before the game started I was beside myself with how to feel. Were we going to finally get a 3rd win in a row? The Blackhawks are a dangerous team, this game decides where the Ducks stand. The Blackhawks are beatable. Or are they? Anyways, the Ducks did much to help out my frame of mind. The Hawks came in with an 8 game win streak and the Ducks snapped it. With a shutout, no less. The Ducks are way more powerful than their standings position implies. They are starting to get their game going, and really going. They finally have consistent goal tending, other lines than the RPG line are scoring. It's coming together, it just took a while and a little bit of patience.
On another note, Corey Perry extended his point streak to 17 games today which also tied him with none other than Teemu Selanne (who had 2 goals today) for the club record. He's in good company. And making a huge statement of how much he deserves to be on Team Canada for the Olympics.
POST GAME QUOTES:
"It feels really good," said Giguere in a postgame TV interview, forced to pause after he couldn't be heard over the roar of the remaining crowd. "Right now we're playing well defensively, scoring some big goals and everybody's contributing. It was a huge team effort today."
"You get lucky once in a while," said Boynton, who has 34 goals in 526 career games. "Bobby is great player and made a good play. Lucky for me, the goalie didn't see it."
"You could tell the guys were really focused today," Giguere said later in the relative quiet of the locker room. "We knew that we had to play a good game to be able to have success against them. It was one of our better games."
Added Boynton, "Everybody was playing well and Jiggy played amazing. When your goalie plays like that, it makes the game real easy.We hadn't played a full game yet and we are a quarter of the way into the season. Today, it was nice to get a full game in. To beat a team like that, it's a good feeling and a good confidence boost."
Source for Quotes:
ducks.nhl.com
PHOTO OF THE GAME:
Anaheim Ducks' Teemu Selanne, center, of Finland, celebrates his goal with teammate Corey Perry, left, as Chicago Blackhawks' John Madden skates off during the first period of an NHL hockey game in Anaheim, Calif., on Friday, Nov. 27, 2009. PHOTO CREDIT: Yahoo Sports