codebase="http://active.macromedia.com/flash2/cabs/swflash.cab#version=4,0,0,0"
ID=onepiece-sj WIDTH=400 HEIGHT=533>


Graphic Credit: BuckyHermit @ duckscentral.net
PERIOD 1:
0 - 2
PERIOD 2:
1 - 2
PERIOD 3:
4 - 7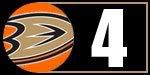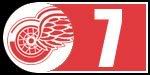 OPINION:
First let me start off with the final score looks worse than what actually happened. It looks like we got bombed, and we did. But the Ducks had battled back THREE times to tie the score (2-2; 3-3; 4-4). Then Hiller let in 2 weak goals, and finally the Wings got an empty netter. So don't judge a book by it's cover, this game was anyone's game up until Hiller fell asleep for the last 5 minutes. The first period was crap. 0 - 2, Really? The 2nd period was better, they got themselves into the game, gave themselves a chance. Then the 3rd came where penalties became the Ducks enemy. They would tie the game then take a stupid penalty and the Wings would regain the lead. As you can see, that happened three times. It gave the wings too much life and they ended up bombing us at the end. It's a simple case of the Ducks getting the fans hopes up then Detroit taking that hope and squishing it like a bug. On to the next...... this losing is getting old.
POST GAME QUOTES:
"We got ourselves back up with them a few times but they kept bumping back up," Niedermayer said.
"That's why they're a great team year in and year out," Lupul said. "They know how to win those tough games."
(They were not very talkative tonight, eh?)
Source for Quotes:
nhl.com
PHOTO OF THE GAME:
Anaheim Ducks' Corey Perry (10) scores a goal against Detroit Red Wings' goalie Jimmy Howard, center, during the second period of their NHL hockey game on Saturday, Nov. 14, 2009, in Detroit. (PHOTO CREDIT:
sports.yahoo.com
)