codebase="http://active.macromedia.com/flash2/cabs/swflash.cab#version=4,0,0,0"
ID=onepiece-sj WIDTH=400 HEIGHT=533>


Graphic Credit: BuckyHermit @ duckscentral.net
PERIOD 1:
0 - 1
PERIOD 2:
1 - 1
PERIOD 3:
3 - 2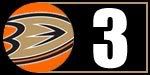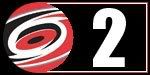 OPINION:
Half of this game, actually maybe a tinge more than half of this game was a snooze fest. It took the Ducks almost 40 minutes to notch a goal to tie the game.
Carolina happened to get a goal right away in the game when Jiggy got tied up with his own player, leaving the net wide open. But interestingly enough, if I'm not mistaken, the Ducks record is actually BETTER when the other team scores first. So that goal didn't worry me at all.
Then in the 3rd things got a little more interesting. Ducks got the go ahead goal making it 2-1... towards the end Selanne made it 3 to 1. That's when Carolina got an extra attacker out and responded right away to make it 3-2 and had everyone thinking "Oh man, not another Calgary blunder, please no!" The Ducks held on and the game ends with the Ducks getting the win.
Hopefully they don't eat too much Turkey for Thanksgiving because they are right back at it again on Friday at an interesting 1 (yes, ONE) p.m. afternoon game. It will be against the Chicago Blackhawks who pretty much embarrassed the crap out of the Sharks tonight. So the Ducks will need to put up one hell of a battle if they want to actually start a winning streak of 3 games. Something they still have yet to do this season.
POST GAME QUOTES:
"We were patient the whole game, played our system until the end and Nokie got a big goal for us," said Ryan Getzlaf.
"Kyle Calder had the puck and I tried to yell at him," Nokelainen said. "I thought he was going to shoot it on the back hand, but he heard me. I got a piece of it, so it was nice."
"It was nice to get a goal and it turned out to be a big one," Nokelainen said of his second tally of the season. "Our line played pretty well tonight, but we have to keep improving. It's going to help our team a lot if we can score some goals too. We are a more defensive line, but at the same time you have to score some goals too. Hopefully, we can keep doing it."
"We played pretty well tonight," Giguere said. "They were a desperate team and played a good game. We kept with it. There were stretches where it didn't necessarily go our way, but we didn't panic. We ended up scoring some big goals."
"We were playing against a team that is as desperate as we are and they got one of their big guys back," Carlyle said, referring to Staal's return from injury. "We were fortunate enough that Scotty Niedermayer whiffed on a puck and it went into the top corner of the net on a power play."
Source for Quotes:
ducks.nhl.com
PHOTO OF THE GAME:
Anaheim Ducks celebrate a goal by Petteri Nokelainen, of Finland, as Carolina Hurricanes left wing Sergei Samsonov, of Russia, skates away during the third period of an NHL hockey game Wednesday, Nov. 25, 2009, in Anaheim, Calif. The Ducks won 3-2. PHOTO CREDIT: Yahoo Sports