codebase="http://active.macromedia.com/flash2/cabs/swflash.cab#version=4,0,0,0"
ID=onepiece-sj WIDTH=400 HEIGHT=533>


Graphic Credit: BuckyHermit @ duckscentral.net
PERIOD 1:
2 - 1
PERIOD 2:
2 - 1
PERIOD 3:
2 - 2
OVERTIME:
2 - 2
SHOOTOUT:
3 - 2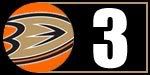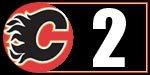 OPINION:
I am so glad Jiggy got his first win of the season. Took way too long for him to finally get the W. The Ducks have some great success against the Flames in our barn. 19 and 1 in the past 20 games they have played in our building. Fantastic! And tonight was no exception. This game should NOT have gone to the shootout though, or overtime even. There were a mere 18 seconds left in the 3rd and Calgary tied it up. 18 SECONDS! You have got to be kidding me. Anyways, Giguere wanted the win SO bad and it was pretty fitting that it went to the shootout where it was all up to him if he wanted to take it or not, and boy...he took it. Stopped all 3 attempts while Selanne notched 1 for the Ducks to win the game. It's good to see a win but I'm still looking for a winning streak. Up next: Carolina. After the embarrassment of losing to Toronto, I'm not going to say anything about Carolina except that we face them next and if you are a hockey fan that keeps up with the up and up you know what this means. (The fact that I brought up the Toronto game should be a hint...)
POST GAME QUOTES:
"It wasn't always pretty," Giguere said, "but we found a way to win. It was a big game for our team. It was a tough play at the end, but we answered back pretty well. We would have liked to win in 60 minutes, but sometimes it takes a little longer."
"We were under siege pretty much for the whole third period and we basically let them come back at us," Carlyle said. "Our goaltender made a bunch of big-league stops to keep the score 2-1. With 18 seconds left, they score a goal where we allowed them to come through the neutral ice and it deflected off our player into the net. The bench was pretty quiet to tell you the truth."
"We are pretty happy with our effort tonight," Getzlaf said. "There was a little breakdown at the end, but overall we played a good hockey game and we played a good team tonight. We were able to pull it out. We got our two points and move forward."
"It's been a long time, but it feels good to win," Giguere said. "I'll soak it in here for the next 10 minutes, then move on and think about the next game. I'm really excited we got the win and everybody in the dressing room is. If we it would have gone the other way around, it would have been a pretty big blow to our team."
Source for Quotes:
ducks.nhl.com
PHOTO OF THE GAME:
ANAHEIM, CA - NOVEMBER 23: Teemu Selanne #8 of the Anaheim Ducks celebrates with teammate Jean-Sebastien Giguere #35 goalkeeper after a shootout of the NHL game at the Honda Center on November 23, 2009 in Anaheim, California. Selanne scored the winning goal after a shootout. (Photo by Kevork Djansezian/Getty Images)