codebase="http://active.macromedia.com/flash2/cabs/swflash.cab#version=4,0,0,0"
ID=onepiece-sj WIDTH=400 HEIGHT=533>


Graphic Credit: BuckyHermit @ duckscentral.net
PERIOD 1:
2 - 0
PERIOD 2:
3 - 2
PERIOD 3:
3 - 3
OVERTIME:
4 - 3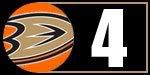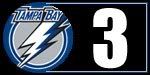 OPINION:
This was an important 2 points to grab up to begin the 7 game home-stand. That said, the game should have never gone to Overtime to begin with. The Ducks had a 3 goal lead in the 2nd period and watched it slip to a 1 goal lead in a matter of 18 seconds. Tampa managed to tie it up in the 3rd and then we found ourselves in OT. And Ducks fans know OT should be re-named into Scotty-Time. It's where Niedermayer really knows how to shine. You give him 4-on-4 hockey and he's great, you give him 4-on-3 hockey and he's even better, which is how it went down for this game. Ducks had a power play that gave them a 4-on-3 advantage and Scotty recieved a beautiful pass from Getzlaf to secure the 2nd point and send the Lightning packing. Ducks fans would like to hope that this could be the start to a winning streak that can go further than 2 games, but it wont be easy. They face the San Jose Sharks on Saturday, who are currently holding the #1 spot in the entire league. (
But we saw how well that worked out for them last season
;-) )
POST GAME QUOTES:
"Unfortunately, we left them back in the game after a good start," Niedermayer said immediately after the game, "but that's the way it goes. Getz made a great play to bring the guy with him and it left me alone in the slot. Perrs made a great screen and I just had to get it where the goalie wasn't, and I was able to do it."
"We weren't feeling very proud after giving up a three-goal lead in our building, yet we found a way to get the last one to get the two points," said Ducks coach Randy Carlyle. "The positives were we had lots of energy at the beginning of the game. We skated and created a lot more in this game from the outset. That is the most encouraging sign and the building point that we want to take forward."
"We showed some resiliency," Ryan said. "In the past, we would have let those three goals really go to our heart and that would have been a time of self destruction for us. But as a group, we pulled tonight and grinded out the two points."
"We have a good homestand that we want to play well in," Niedermayer said. "We're not really looking too far ahead. We'll take each one as they come. It's nice to get a win tonight."
Source for Quotes:
ducks.nhl.com
PHOTO OF THE GAME:
ANAHEIM, CA - NOVEMBER 19: (L-R) Corey Perry #10, Ryan Getzlaf #15, Scott Niedermayer #27 and Teemu Selanne #8 of the Anaheim Ducks celebrate Niedermayer's game winning goal against the Tampa Bay Lightning at the Honda Center on November 19, 2009 in Anaheim, California. The Ducks defeated the Lightning 4-3 in overtime. (Photo by Jeff Gross/Getty Images)