codebase="http://active.macromedia.com/flash2/cabs/swflash.cab#version=4,0,0,0"
ID=onepiece-sj WIDTH=400 HEIGHT=533>


Graphic Credit: BuckyHermit @ duckscentral.net
PERIOD 1:
1 - 0
PERIOD 2:
1 - 0
PERIOD 3:
1 - 3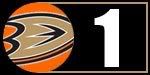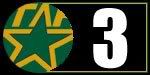 OPINION:
Ducks got off to an early lead of 1-0 on a Koivu goal and.... not much else happened after. See, a lot of folks like their team to score first. Not I. Not this year anyway. The Ducks record is pretty much garbage when they score first, but that's not saying much since their record is garbage in any sense of anything. Anyway, they win more games than lose when the other team scores first, even if that winning isn't happening much. When the Ducks get off to a lead they go into an automatic defensive shell that they are not very good at. I don't see the point in defensive shells if you can't defend particularly well. But that's what the Ducks do.
On another note, I'm getting sick of the injury bug. It has plagued teams all over the league and it's had it's sights set on Anaheim for a while now. Lupul, Carter, Calder, and now you can add Teemu Selanne to the list. In tonight's game, where he was even questionable to play due to flu symptoms, Selanne got nailed by a slapshot in the hand and as a result, has a fracture and will be out 4 to 6 weeks.
Gravy
. He should have stayed in bed then we'd have only missed him for 1 game instead of 4-6 weeks worth of games, but that's the sport of hockey. Nobody could predict he'd get nailed by the puck. It's unfortunate. This season is unfortunate.
POST GAME QUOTES:
"They should feel like thieves right now to steal two points like that," Ducks defenseman James Wisniewski said.
"In the course of a career, you get all kinds of weird goals," Giguere said solemly. "That's one that ...it's a different goal for sure. I don't think it's anybody's fault. We're trying to do the right thing here, Wiz and I, and it just ..."
Source for Quotes:
ocregister.com
PHOTO OF THE GAME:
Anaheim Ducks center Saku Koivu (11) hugs right winger Evgeny Artyukhin (24) after a first-period goal in an NHL hockey game against the Dallas Stars, Thursday, Dec. 3, 2009, in Dallas. (PHOTO CREDIT: Yahoo Sports)