codebase="http://active.macromedia.com/flash2/cabs/swflash.cab#version=4,0,0,0"
ID=onepiece-sj WIDTH=400 HEIGHT=533>


Graphic Credit: BuckyHermit @ duckscentral.net
PERIOD 1:
0 - 2
PERIOD 2:
1 - 3
PERIOD 3:
3 - 3
OVERTIME:
4 - 3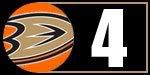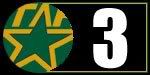 OPINION:
Oy another 3 point game! But wow how this one showed up. Towards the end of the 3rd, when the score was still 3-2 in Dallas' favor, I was sitting in my seat and thinking to myself. My thoughts were along the lines of "come on this can happen, the Ducks CAN tie this game to send it to OT. They have had it happen to THEM so many times this season, if anyone knows how it can happen it's them! They CAN do this".
No less than a minute after those hopeful thoughts crossed my mind Sexton scored the game-tying goal. Sexton, who I favored since training camp not only because he reminded me of Andy Mac, but also because he hails from Apple Valley, MN. It's not my hometown, but it's close to my hometown of Eagan, MN. The closest a player on the Ducks has come to my hometown. I favor my MN boys. I also hold a soft spot for Carter for the same reason. I digress... anywho.. Sexton had his first NHL goal tonight, it was the goal that put the Ducks in the 3-2 position. He also had his 2nd NHL goal tonight, which was the saving grace for the Ducks.
Once they tied the game for overtime I was satisfied. Overtime could have been a win or loss, but they managed to get there after being down 3 to ZIP. But Koivu grabbed the 2nd point and then I became overly satisfied. And just so I don't feel like I'm leaving Lupul out, he deserves a nod too, since he grabbed the 1st Ducks goal when he stepped out of the penalty box. A great pass from Getzlaf sent Lupul on the breakaway where he not only managed to put the puck in the net, but he also got Turco in there too.
POST GAME QUOTES:
"This is unbelievable," Sexton said to a TV reporter immediately after the game, barely heard above the roar of the Honda Center crowd. "We never stopped fighting and never got down on ourselves. To get the result feels great. It was super exciting."
"I felt like I was dreaming," Sexton said.
"Take my coolest previous feeling and multiple it by 10, if not more," Sexton said. "That is what it was. I thought we were due to score, but once it actually happens, you're in shock. To get another one after that, it just felt like a dream. It was unbelievable."
"It felt great," Koivu said. "For my line and myself, there have been some chances in the last couple of games, but the puck hasn't gone in. We were down early in the game and battled back. Getting the winner in OT, there is a lot of stuff you can build on and hopefully bring into the next game."
"The first two games I played here we lost in a shootout," Sexton said of losses to Minnesota and Ottawa over the weekend. "To win the game in overtime here, it's just great. Our team has been working hard. Like Coach said, we came out a little flat in the first period. But to be able to respond from the three-goal deficit, especially after losing the last two games in heartbreaking shootouts, it just says a lot about your team. It's something we can really build on."
"There have been a number of games where we felt that we played well enough to win games," Koivu said. "For some reason, we've been able to lose those points and those games. Now, coming back from behind and a big goal in the end by Sexton, those are huge things. Hopefully, this is a turning point and we can get a streak going."
Source for Quotes:
ducks.nhl.com
PHOTO OF THE GAME:
Anaheim Ducks defenseman Nick Boynton, left, greets Dan Sexton after his fist NHL goal in the third period against the Dallas Stars in a hockey game in Anaheim, Calif., Tuesday, Dec. 8, 2009. The Ducks won 4-3 in overtime. (PHOTO CREDIT: Yahoo Sports)