codebase="http://active.macromedia.com/flash2/cabs/swflash.cab#version=4,0,0,0"
ID=onepiece-sj WIDTH=400 HEIGHT=533>


Graphic Credit: BuckyHermit @ duckscentral.net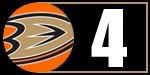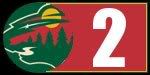 OPINION:
Pretty good game from the boys tonight. I think Perry missed the presence of Getzlaf, but that 2nd line of Koivu-Ryan-Sexton kept up with the challenge of overcoming the injury bug. Bobby Ryan notched 2 goals and an assist, Sexton had a great goal that helped get rid of the possible momentum Minnesota could have had when he got one seconds after Minnesota tied up the game. It was a huge goal. Marchant helped put the nail in the MN coffin when he got the empty netter with 9 seconds left in the game. There were issues, they had a few brain farts along the way but overall it was a decent effort to snag 2 points. It still leaves the Ducks in 13th, tied with St. Louis in points, but since St. Louis has more overall wins they get 12th for the night.
Just as a side note, Boynton gained a lot of respect from me when he took on Boogard in a scrap. You knew he was certain to lose and just hoped he didn't get hurt too bad, but he took the big booger on. It was a mismatch of the century as Boogard towered over him, but he didn't care. I think it gave the Ducks some energy. He's a champ for taking on a big challenge like that. He didn't get hurt either.
There's 1 game left for the year of 2009, on New Years Eve. They'll be taking on the Stars in Dallas. I'd like to enter 2010 on a good note, wouldn't you? I hope it's not too much to ask.
POST GAME QUOTES:
"We came out hard tonight," Ryan said. "The guys were prepared. When a guy like Getzy goes down, it really impacts everybody around the room. We said before that some guys need to step up."
"They had just scored a goal and we had just had a PK a minute before," Saku Koivu said. "The same guys were out there for the last five or six minutes. You start to feel a little bit of fatigue, but you try to forget what the score is and how much time is left. You just go out there and do whatever it takes to kill a penalty."
"Chipping a puck in, going after it and making their defense uncomfortable going back to get it, all those little things contributed to getting 17 shots in the first," Ryan said.
"We know going onto the road we're going into some tough buildings," said Ducks coach Randy Carlyle. "The first one is the most important one in Dallas. No matter who we have in our lineup and who is available to us, we have to be prepared to compete."
Added Ryan, "We've been in desperation mode for 10 to 15 games here. All the other teams are winning too. Everybody is getting points with us. This is a very critical part of the season. We are going to have to win some road games in January. We have a tough road ahead, but it's a pretty good group right now."
Source for Quotes:
ducks.nhl.com
PHOTO OF THE GAME:
Anaheim Ducks right wing Bobby Ryan, left, is congratulated by Anaheim Ducks center Saku Koivu (11) after Ryan scored a goal against the Minnesota Wild in the second period of a NHL hockey game in Anaheim, Calif., Tuesday, Dec. 29, 2009.(Photo Credit: Yahoo Sports)