codebase="http://active.macromedia.com/flash2/cabs/swflash.cab#version=4,0,0,0"
ID=onepiece-sj WIDTH=400 HEIGHT=533>


Graphic Credit: BuckyHermit @ duckscentral.net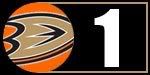 OPINION:
I didn't go into watching this game with high expectations because I realize that the Sharks are a very dominant team (in the regular season) and the Ducks... they just aren't. Not this year. I wanted a win, every fan wants a win. I just didn't expect one. I could throw out excuses like it was the 2nd night of a back to back, it was a tough Sharks team, the Ducks were tired, etc. In fact I did just throw those out, but I wont hide behind them.
In a game that was 0 - 0 for what seemed like forever the Sharks broke through and rolled full steam ahead. The Ducks didn't get on the board until very early in the 3rd period while on a power play but it was all Sharks after. The 4-1 score is a little deceiving but it still remains a 4-1 score. In what's become characteristic for the Ducks they had a breakdown in the 3rd. I don't like that characteristic but it's theirs this season.
Once again, how unfortunate. I'm naming this season "The Unfortunate Season".
POST GAME QUOTES:
"When you play back to back games, sometimes energy can be a question," Ducks coach Randy Carlyle said. "I don't think it was the energy issue. I didn't think we were emotionally involved in the game until later."
"I don't want to get in trouble or anything but I just finished my hit," Whitney said. "I didn't elbow him or hit him in the head. I didn't trip him, I didn't do anything and I get a roughing. I was pretty amazed at that call."
"We drew a power play and then we get taken out of a power play on a pretty difficult call to swallow," Carlyle said. "As a coach, when you're watching it on the replay, the penalty on a Whitney, that's just taking the body on a player behind the net. The other penalties were deserved."
Source for Quotes:
OC Register
PHOTO OF THE GAME:
Anaheim Ducks goalie Jean-Sebastien Giguere dives on the puck to save a goal against the San Jose Sharks during the second period of an NHL hockey game Thursday, Dec. 17, 2009, in San Jose, Calif.(PHOTO CREDIT: Yahoo Sports)