codebase="http://active.macromedia.com/flash2/cabs/swflash.cab#version=4,0,0,0"
ID=onepiece-sj WIDTH=400 HEIGHT=533>


Graphic Credit: BuckyHermit @ duckscentral.net
PERIOD 1:
1 - 0
PERIOD 2:
2 - 1
PERIOD 3:
4 - 4
OVERTIME:
4 - 4
SHOOTOUT:
4 - 5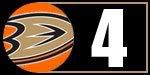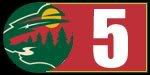 OPINION:
Furious. The Ducks had a 2 goal lead with less than 5 minutes left in the game and they blew it. Again. Remember the MN Wild game early in the season where they blew the 3-0 lead? This time they had a 2 goal lead with LESS THAN 5 minutes remaining and they BLEW IT. It speaks volumes when your fans can't feel safe when you have a 2 goal lead and blow it with less than 5 minutes left, it speaks even bigger volumes when you prove your fans were justified in feeling that way. Disgusting.
The Ducks had 2 players with 2 goals. Lupul (Welcome back, buddy) and Bobby Ryan.
POST GAME QUOTES:
"We're missing opportunities to close out a team, like we're missing a 4-on-3 in overtime," Ducks coach Randy Carlyle said. "You can't miss those opportunities to seize the extra point. It's that simple."
"It's not the first one," Anaheim captain Scott Niedermayer said. "It's getting old, that's for sure. You have yourself the lead late in the third, you should be able to get the win and two points in pretty much all of those cases. Once in a while, maybe not."
Source for Quotes:
sports.yahoo.com
PHOTO OF THE GAME:
Anaheim Ducks right wing Corey Perry, left, screens Minnesota Wild goalie Niklas Backstrom, right, of Finland, as the puck slides past Backstrom off a shot by the Ducks' Joeffrey Lupul during the third period. (PHOTO CREDIT: Yahoo Sports)