codebase="http://active.macromedia.com/flash2/cabs/swflash.cab#version=4,0,0,0"
ID=onepiece-sj WIDTH=400 HEIGHT=533>


Graphic Credit: BuckyHermit @ duckscentral.net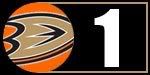 OPINION:
They didn't show up to play for this game at all. It gets tough to keep updating this blog when they wont show up for their games. I just want to watch them play hockey and it seems like that is just too much to ask. I want some DEFENSE to show up. Our goalies GAA are both poor and it's not because they are bad goalies, it's because there is hardly any defense for them and they have to stand on their heads and perform tricks to get wins out of the situations. And they can't do that for every game so losses start trickling out and these losses are huge for the Ducks at this point in time. They can't be wasting their time with these games, if they have any glimmer of hope for a playoff spot at all they need to get their S#%@ together and play some HOCKEY. My hopes for playoffs are just getting lower and lower. There's still some because they're not mathematically out of it yet, but they need to go on an absolute TEAR to change my almost made up mind. When Mike Brown is the only man scoring for the team you know you're in some sort of offensive trouble. /endrant
POST GAME QUOTES:
"We gave ourselves a chance," Anaheim coach Randy Carlyle said. "We missed an assignment on neutral ice, and Arnott made a big time shot."
"We didn't play our best the first two periods," Hiller said. "We gave up a lot of scoring chances."
Source for Quotes:
ducks.nhl.com
PHOTO OF THE GAME:
Anaheim Ducks right wing Mike Brown, left, right wing Evgeny Artyukhin, center, of Russia, and center Petteri Nokelainen, right, of Finland, celebrate after scoring a goal against the Nashville Predators during the first period of an NHL hockey game in Nashville, Tenn., Saturday, Jan. 2, 2010.(Photo Credit: Yahoo Sports)