codebase="http://active.macromedia.com/flash2/cabs/swflash.cab#version=4,0,0,0"
ID=onepiece-sj WIDTH=400 HEIGHT=533>


Graphic Credit: BuckyHermit @ duckscentral.net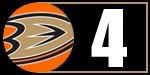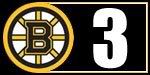 OPINION:
What a game! It was high intensity the whole way through and a nail biter until the very end. It showcased some fights which is always fun for hockey fans new and old. It was also a very bittersweet win. Yes, a bittersweet one. Why? The Ducks had JUST gotten Teemu Selanne back and toward the end of the 3rd he got nailed by the puck from a re-directed slapshot from Ryan Whitney. He went down flailing in obvious pain and every Ducks fan in the arena had wide eyes and the look of disbelief and fear in them. I'm not going to lie, if I got hit with that puck it probably would have knocked me out cold and as soon as I regained consciousness, I'd cry like a newborn baby. It looked so extremely painful and Teemu skated off the ice on his own. Yikes. The end result is a fractured jaw bone and it's unclear at this time how long he'll be out. The general time line is usually 4-6 weeks. So while the Ducks fought hard and earned every ounce of this win (their 5th straight win!), they are again without Teemu Selanne. Pardon the pun, but the poor guy just can't catch a break this year.
POST GAME QUOTES:
"It was a great game coming back from being down 3-2 after two periods," said Jonas Hiller, who turned in another solid night. "It was not easy to come back after the second, which was tough not getting a lot of shots and getting scored on three times. At the end, you add up the 60 minutes, that is what counts and we found a way to win."
"I was definitely happy with my game in the third period," Hiller said.
"I'm definitely happy about it," Eminger said of his goal. "My last one was the last game of last season. It's been awhile. The main thing was keeping the streak alive. It's five in a row now. That is a big streak for us coming into the second half of the season here. I'm excited to be part of it and have a game-winner".
"It shows that we've gained some confidence over the last couple of games," Hiller said. "We're not giving up and the team is not falling apart. Our guys are stepping up. We know we have to play 60 minutes at our best to have a chance. The next time is tomorrow night."
Source for Quotes:
ducks.nhl.com
PHOTO OF THE GAME:
ANAHEIM, CA - JANUARY 13: Tuuka Rask #40 of the Boston Bruins can't stop a shot by Matt Beleskey(not pictured) of the Anaheim Ducks in the second period at the Honda Center on January 13, 2010 in Anaheim, California. The Ducks defeated the Bruins 4-3. (Photo by Jeff Gross/Getty Images)