codebase="http://active.macromedia.com/flash2/cabs/swflash.cab#version=4,0,0,0"
ID=onepiece-sj WIDTH=400 HEIGHT=533>


Graphic Credit: BuckyHermit @ duckscentral.net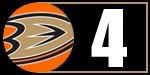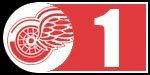 OPINION:
With how much of a roller coaster type of season the Ducks have had so far my readers (yes, you) would look at my blog and think I am bi-polar. I go from angry frustrated rants in the opinion section to overly happy ones. I wish there were more overly happy ones than angry frustrated ones but what can you do.
I understand that Detroit has had more than it's fair share of injuries this season and it's a big factor as to why they are not in a playoff spot right now, but that said, it's still great to win against them. There are few teams that I enjoy the Ducks winning against more than I enjoy brownies, and Detroit is one of them. A very bitter rivalry that wont die down any time soon. If there is any team that ever gets in the Ducks way of Stanley Cup dreams it's always Detroit. They're usually the ones to beat, and when you beat them it feels good. This is the regular season and it still feels good to beat them. So yes, they do have those injuries, but from the rivalry standpoint, I don't care.
The Ducks got to an early 1-0 lead from a Koivu short handed goal and extended it to a 2-0 lead shortly after. That was pretty much where the game ended. I'm of the belief that if your team gets a short handed goal they're usually and likely going to be rewarded with the Win. Short handed goals do something to a team that just lights a fire under their butts and wins usually come with them. Detroit stole a shutout from Hiller in the 3rd and made it 2-1 but Perry quickly answered back and gave us fans breathing room. Chipchura grabbed up an empty net goal and the result is a 4-1 victory. And from my standpoint of being surrounded by Detroit fans at the game, nothing sounded better than the silence.
POST GAME QUOTES:
"It was early in the game, so there was a lot of hockey left to be played," Koivu said. "A lot of times when you look at the stats, the teams that score the first goal win. Especially when you get it on the PK like that, your chances to win are a lot greater. We were looking for a good start and when we get that, we're a lot tougher to beat."
"It took awhile, but it's nice to get it off my back," said Beleskey, who was playing in his 24th career game. "Hopefully, there are more to come. Playing with Corey and Getz, they are pretty good guys to play with if you want to score a goal. They moved it up top and then it went d to d. Brookbank took a good shot and I was in the position to whack it in there."
"Desperation has to take place in our group," said coach Randy Carlyle. " We haven't won enough. We have to continue to build on the things. We just have to continue to work hard for our breaks."
Source for Quotes:
ducks.nhl.com
PHOTO OF THE GAME:
ANAHEIM, CA - JANUARY 05: Corey Perry #10 of the Anaheim Ducks scores the insurance goal in the third period against the Detroit Red Wings at the Honda Center on January 5, 2010 in Anaheim, California. The Ducks defeated the Red Wings 4-1. (Photo by Bruce Bennett/Getty Images)