codebase="http://active.macromedia.com/flash2/cabs/swflash.cab#version=4,0,0,0"
ID=onepiece-sj WIDTH=400 HEIGHT=533>


Graphic Credit: BuckyHermit @ duckscentral.net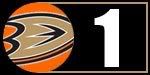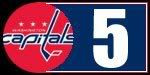 OPINION:
Well they hung in there better than I expected them to. It was really close, they kept it at a 1 goal game, which is astonishing because it's Ovechkin's team. AND THEN... the 3rd period happened. And then things started to look like I had expected them to look. There's a clear cut reason why the Caps are 1st in the East... they're good. And there is a reason why the Ducks are on the outside looking in, in the West. They're just not cutting it. They get so close to a playoff spot only to piss it away (excuse the poor language, it just fits better). Will they make the playoffs? I think they could pull it off. I do. I'll stand behind my team and believe they can pull it off. They did last year. They've made the playoffs every year since the lockout. They can make it in. But if they have any hopes of doing so they need to get their road games in serious check. They wont do it if they keep failing on the road! That's just a pure fact. They need to win the games that are winnable, and they need to win games that are tough calls. They need to WIN. And they need to do it soon, and a lot.
POST GAME QUOTES:
"It's a little frustrating, because after that first goal in the period, it seemed like we just went flat. It felt like everybody just kind of quit," Giguere said. "We were still in it. It was an unfortunate bounce off Steve's skate, but these things are going to happen. It would have been important for us to come back and re-establish ourselves after that goal. But for some reason we didn't seem to have the energy anymore to fight it off."
"They're very comfortable playing the game the way they played it tonight," Anaheim coach Randy Carlyle said. "That's their game. And they played it to a T."
Source for Quotes:
ducks.nhl.com
PHOTO OF THE GAME:
Anaheim Ducks right wing Bobby Ryan (9) is tripped up by Washington Capitals center Boyd Gordon (15) during the second period of an NHL hockey game Wednesday, Jan. 27, 2010, in Washington.(Photo Credit: Yahoo Sports)