codebase="http://active.macromedia.com/flash2/cabs/swflash.cab#version=4,0,0,0"
ID=onepiece-sj WIDTH=400 HEIGHT=533>


Graphic Credit: BuckyHermit @ duckscentral.net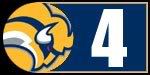 OPINION:
Getzlaf Scores. Artyukhin Scores. Brown Scores. Ryan Scores. All in just over half of the 1st period. You wouldn't think that the Ducks would need Bodie to score in the 3rd to hold on to the victory, but they did. Bodie's goal was the game winner against a tough Miller, who was in net replacing Lalime who got pulled after Anaheim's 4th goal. The 1st period was 100% all Ducks, Buffalo had no business being in that 1st period. The 2nd period was 100% all Buffalo, with them coming within 1 goal of the Ducks 4-0 lead. The 3rd period was a battle of the goal tenders, Hiller and Miller. In the end the Ducks had just enough in them to skate away with the win. They handed Buffalo their first regulation loss since December 23rd. Also their first loss this season to a Western Conference team. The Ducks, on the other hand, came away with their 8th straight home win and 2 major major points. It puts them in 11th, tied with Dallas with 53 points; however, Dallas has a game in hand so they get 10th and we get 11th. It leaves them only 4 points out of the 8th spot that they have been desperately trying to get into since they're rough start to the season and both Detroit and the Kings lost tonight, making it that much sweeter. So while it wasn't exactly a pretty win on the ice, it's a very pretty win where it counts-- the standings.
POST GAME QUOTES:
"If you have four goals, it can be dangerous," Hiller said. "They knew they had to do something. They scored two quick goals and were back in the game. At the end, we have to take the positives. We found a way to win. That is what it important right now."
"Bodie got a huge goal for us there late in the third period," Getzlaf said. "Those are things that we need to win hockey games. Tonight wasn't the prettiest effort throughout the whole game, but we were able to get that early lead and hold it."
"We've played pretty well at home lately," Hiller said. "At least we got the points and found ways to win. We have to do the same thing on the road now. We have that confidence that we can win every game. We have to keep going. It's not going to come by itself. We have to work hard, especially if we can start like tonight and play 60 minutes."
Source for Quotes:
ducks.nhl.com
PHOTO OF THE GAME:
Anaheim Ducks right wing Troy Bodie, right celebrates scoring a goal against the Buffalo Sabres with teammate Anaheim Ducks center Todd Marchant (22) in the third period during an NHL hockey game, in Anaheim, Calif., Tuesday, Jan., 19, 2010. Ducks won 5-4. (Photo Credit: Yahoo Sports)