codebase="http://active.macromedia.com/flash2/cabs/swflash.cab#version=4,0,0,0"
ID=onepiece-sj WIDTH=400 HEIGHT=533>


Graphic Credit: BuckyHermit @ duckscentral.net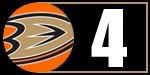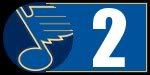 OPINION:
Of course there is a short handed goal involved where the team didn't win right after I point out how the team that gets one usually wins. Of course that would happen. Luckily, it's because the Ducks made it that way. The Ducks went down 1-0 early on a short handed goal, but they didn't let it get to them. It was a hard fought game and a nail biter until the Ducks grabbed their first lead in the 3rd and kept it. This was a huge win too, because coming into the night the Ducks were tied with St. Louis in points but still fell below them in the standings because St. Louis has played less games. But tonight the Ducks sit in 12th, 2 points ahead of St. Louis. It's frustrating for them to win games and not move up in the standings, but if they find some sort of consistency they'll start moving up and up. There's still hope, after all.
POST GAME QUOTES:
"The room is confident right now," Ryan said. "This group is one that has everything. All the tools are put in place for us. We're going to and continue to roll with it. It's going to be a couple of tough buildings on the road coming up here."
"For me, it was huge," Ryan said.. "I had some shots earlier in the game. For me to get that one, it was a huge morale boost. It gives you a second wind, it really does. Brewer had his stick out there. I thought let's get it through his legs and hope for the best. I never saw the puck go in. I knew where I was shooting and luckily hit it."
"It's really helping playing with them," Beleskey said of his pairing with Perry and Ryan Getzlaf. "They control the play down low almost every shift, so if I get to the net, there is a good chance there is going to be a rebound or something lying around.""It was one of those tough games to grind out," said Ducks coach Randy Carlyle. "At times, it wasn't a pretty hockey game, but we found a way to win. That is the most encouraging thing for us because we found a way to lose these hockey games before. This time we found a way to win it."
Source for Quotes:
ducks.nhl.com
PHOTO OF THE GAME:
Anaheim Ducks right wing Corey Perry (10), left, congratulates left wing Matt Beleskey on Beleskey's game winning goal against the St. Louis Blues in the third period of an NHL hockey game in Anaheim, Calif., Thursday, Jan. 7, 2010. (Photo Credit: Yahoo Sports)