codebase="http://active.macromedia.com/flash2/cabs/swflash.cab#version=4,0,0,0"
ID=onepiece-sj WIDTH=400 HEIGHT=533>


Graphic Credit: BuckyHermit @ duckscentral.net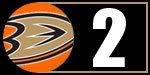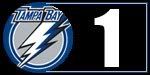 OPINION:
For a game that was "pull your hair out, strand by strand" boring, it sure did get a little interesting at the end. Tampa Bay is a team that should be beaten with ease, but knowing the Ducks, they can never make their nights that easy. They had to bring Tampa to OT and a shootout, just to spice things up. They're never one to shy away from the dramatics. And who other than Wisniewski to save the day, again?! He's the new Anaheim shootout Guru. He was also the only one to have a goal for the Ducks in regulation too. Who would have known it? I'm glad he's being so clutch recently because I like him and he's been starting to get some flack for not producing. Well, he's producing now-- and in key moments.
POST GAME QUOTES:
"Miracles happen," injured Anaheim right wing Teemu Selanne said while Wisniewski talked with reporters.
"Thanks Teemu," Wisniewski responded. "I would say something else, but you have 595 goals."
"We might have to stick with him," Ducks coach Randy Carlyle said. "The guy won the last one for us, so if it's not broken, don't try and fix it."
"Both teams were playing pretty solid in the defensive zone," Hiller said. "It's fun to play that way. As a goalie, you'd rather have a 1-1 game than like a 7-7 game."
Source for Quotes:
ducks.nhl.com
PHOTO OF THE GAME:
Anaheim Ducks defenseman James Wisniewski (34) fires the game-winner past Tampa Bay Lightning goaltender Antero Nittymaki during a shoot out in an NHL hockey game Friday, Jan. 29, 2010 in Tampa, Fla.(Photo Credit: Yahoo Sports)