codebase="http://active.macromedia.com/flash2/cabs/swflash.cab#version=4,0,0,0"
ID=onepiece-sj WIDTH=400 HEIGHT=533>


Graphic Credit: BuckyHermit @ duckscentral.net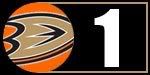 OPINION:
They are not doing themselves any favors when they play down to the bad teams! But that's what they did tonight, a thing they tend to like to do. I don't understand it, I'm sure you don't understand it, but they do it. Then they have to face the capitals tomorrow?! Ovie's team? Lord help them. All I can hope for in that one is for Hiller or Giguere (you never know with RC) to not get lit up like a Christmas tree... Christmas is over!
POST GAME QUOTES:
"I definitely knew where I wanted to go before I got it," Getzlaf said. "I got a good shot that unfortunately hit the outside of the post instead of the inside."
"Our first power play we had seven or eight shots," Bobby Ryan said. "We lost momentum. Everybody was trying to do too much."
"He played well enough to keep us in the game," Anaheim's Ryan Getzlaf said. "It's frustrating. Maybe we over-handled the puck a little bit."
Source for Quotes:
ducks.nhl.com
PHOTO OF THE GAME:
ATLANTA - JANUARY 26: Goaltender Johan Hedberg #1 of the Atlanta Thrashers saves a shot on goal in front of Saku Koivu #11 of the Anaheim Ducks at Philips Arena on January 26, 2010 in Atlanta, Georgia. (Photo by Kevin C. Cox/Getty Images)