codebase="http://active.macromedia.com/flash2/cabs/swflash.cab#version=4,0,0,0"
ID=onepiece-sj WIDTH=400 HEIGHT=533>


Graphic Credit: BuckyHermit @ duckscentral.net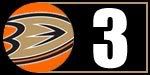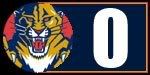 OPINION:
Hard to have an opinion on a game that you couldn't see happening. Thanks to Versus and their "exclusive window" on Monday nights, the Ducks/Panthers game wasn't allowed to be televised. This doesn't include Canadian teams, so while there were 4 games last night-- the Penguins game on Versus (as the NHL continues to shove the Pens and Crosby down everyone's throat), and two games that contained Canadian teams, and then the Ducks/Panthers game, the Ducks and Panthers fans were the only ones who got screwed on the Versus exclusive window deal.
We got the lovely radio. I have nothing against our radio broadcasters, they're good. I just have beef with the radio. Hockey has to be one of the hardest games to follow through a radio. So from what it SOUNDED like, the Ducks put forth a solid game. They played the full 60 minutes. The Getzlaf goal was a thing of beauty. Teemu's goal that came with 1/2 a second left in the 2nd period was indeed over the line with half a second left, and Hiller stood on his head to earn his 2nd shutout of the season.
POST GAME QUOTES:
"I felt good out there," Hiller said. "I had good legs and I felt comfortable. I think we did a real good job with penalty kill. They had a lot of chances."
"I thought we played more of the type of hockey that's going to be required in the last two games, both here and Tampa," Anaheim coach Randy Carlyle said. "We have to play tight, have to grind the type of hockey that is required to have success, if we can get a little more offense."
"He did what he had to do," Carlyle said of Hiller. "He wasn't called upon to make a lot of big stops, but the defense buckled down for him in the third period."
Source for Quotes:
ducks.nhl.com
PHOTO OF THE GAME:
SUNRISE, FL - FEBRUARY 1: Goaltender Jonas Hiller #1 of the Anaheim Ducks drops his stick but makes a save with his blocker against the Florida Panthers on February 1, 2010 at the BankAtlantic Center in Sunrise, Florida. The Ducks defeated the Panthers 3-0. (Photo by Joel Auerbach/Getty Images)