codebase="http://active.macromedia.com/flash2/cabs/swflash.cab#version=4,0,0,0"
ID=onepiece-sj WIDTH=400 HEIGHT=533>


Graphic Credit: BuckyHermit @ duckscentral.net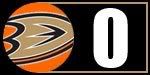 OPINION:
Didn't go into this game
expecting
a win due to the hard solid effort they gave for the Bruins game just last night, but I also didn't
expect
they'd get shutout either. What a blow. They were playing pretty well given their circumstances for the 1st period. Then things started to unravel for them. The cherry on top was the Kings 4th "goal" at the very end of the 2nd period that put them up 4-0. The "goal" went under review and was called a goal. The problem is there is no video evidence that shows the puck conclusively going over the goal line. The other problem is that while the ref directly behind the net called it no goal, the LINESMAN farthest away called it a goal. I don't even know, I can't explain crap like that. Just know, it was pure crap. It wouldn't matter anyway in the end, I'm just saying, it was a terrible call.
To make matters worse, Koivu left the game with what was announced as a lower body injury. Two Finns down in two nights. Brutal. No time limit is given for him right now, although they did say Teemu's time frame is 2 to 6 weeks and his surgery today was successful. At least SOMETHING was successful today for the Ducks...
POST GAME QUOTES:
"We've played pretty well as of late. We didn't play well tonight," said Ducks coach Randy Carlyle.
"The goals that they got, the first two, anyway, were deflections," Carlyle said. "They just threw the puck at the net. I think there were a couple of deflections on the second one. Then we get bit by a goal, I don't know if we could tell if the puck went in the net, but obviously someone out on the ice did."
"I think the frustration level certainly set in," Ryan said. "I think we've said before, that our team is a team that gets frustrated and loses all composure there, and I think you saw the result of it in the (third period)."
"We had lost Teemu earlier in the year with his hand injury, so you know what, I don't think you can pinpoint it on saying that, well, we didn't play well tonight or we didn't win the game tonight because we didn't have Teemu Selanne," said Ducks forward Todd Marchant. "There's nothing against Teemu, he's a great player for us, a great leader. But we just didn't have our game tonight and, you know, bottom line is they wanted it more than we did in a lot of situations. And we just didn't work hard enough and compete hard enough in certain areas and it showed. You can tell they were hungry for this game and they wanted it more than we did. It's our job now to focus on the next game on Sunday and be ready to come back and bounce back and play a better game at home."
Source for Quotes:
ducks.nhl.com
PHOTO OF THE GAME:
LOS ANGELES, CA - JANUARY 14: Bobby Ryan #9 of the Anaheim Ducks waits for a faceoff with teammates as his team trails 3-0 against the Los Angeles Kings during the second period at Staples Center on January 14, 2010 in Los Angeles, California. (Photo by Harry How/Getty Images)